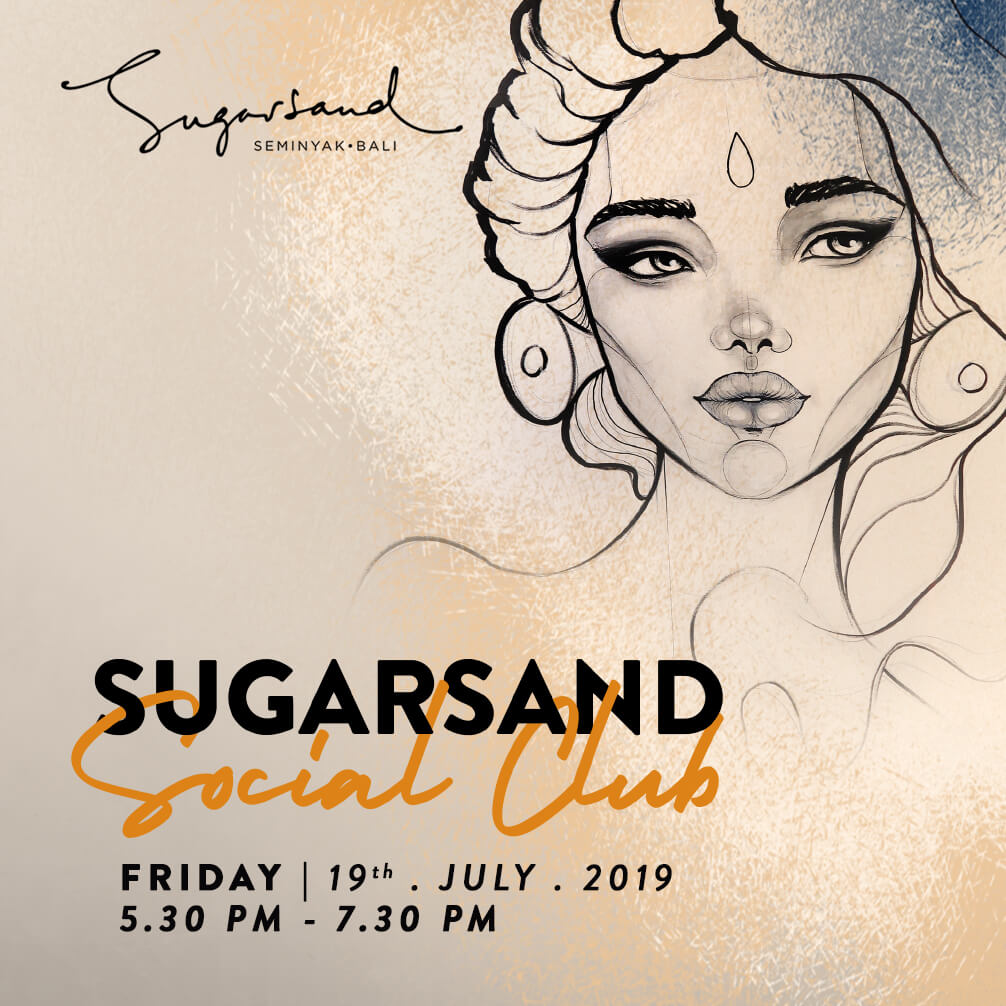 19 July 2019 | 5.30 PM - 7.30 PM
Join us on SugarSand's upstairs deck for an art and music gathering at the second edition of SugarSand Social Club, Live drawing & painting by Indonesia artist, BunnyBone from Nyaman Gallery.
Free flow drinks and canapes from 5:30 PM - 6:30 PM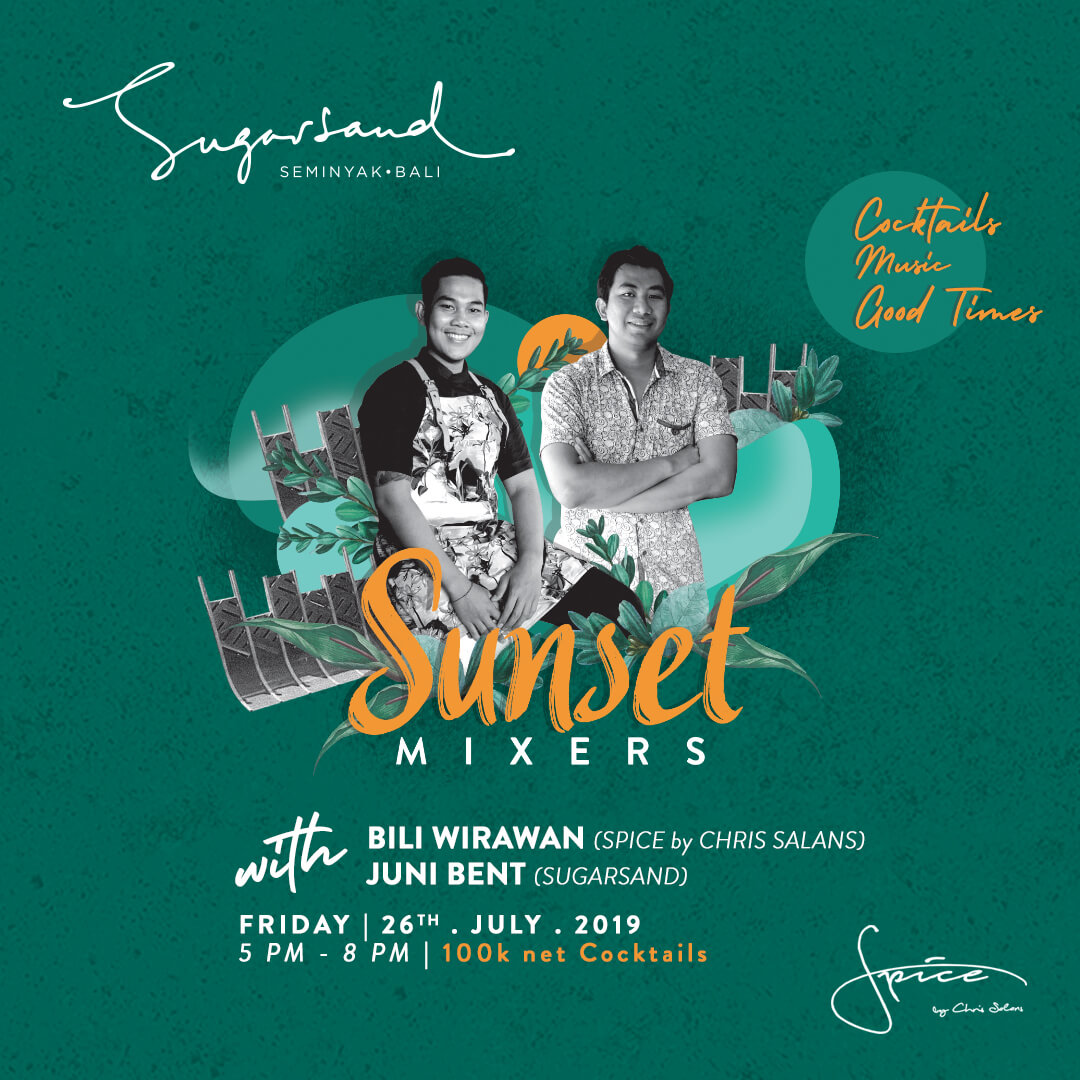 26 July 2019 | 5 PM - 8 PM
Bali born Bili Wirawan is the main man behind the bar at Spice by Chris Salans in Ubud. In a mission to blend the finest local ingredients with kitchen technique he creates innovative cocktails flavours through his craft.

Join Bili and Juni for a unique and invigorating beachside cocktail experience.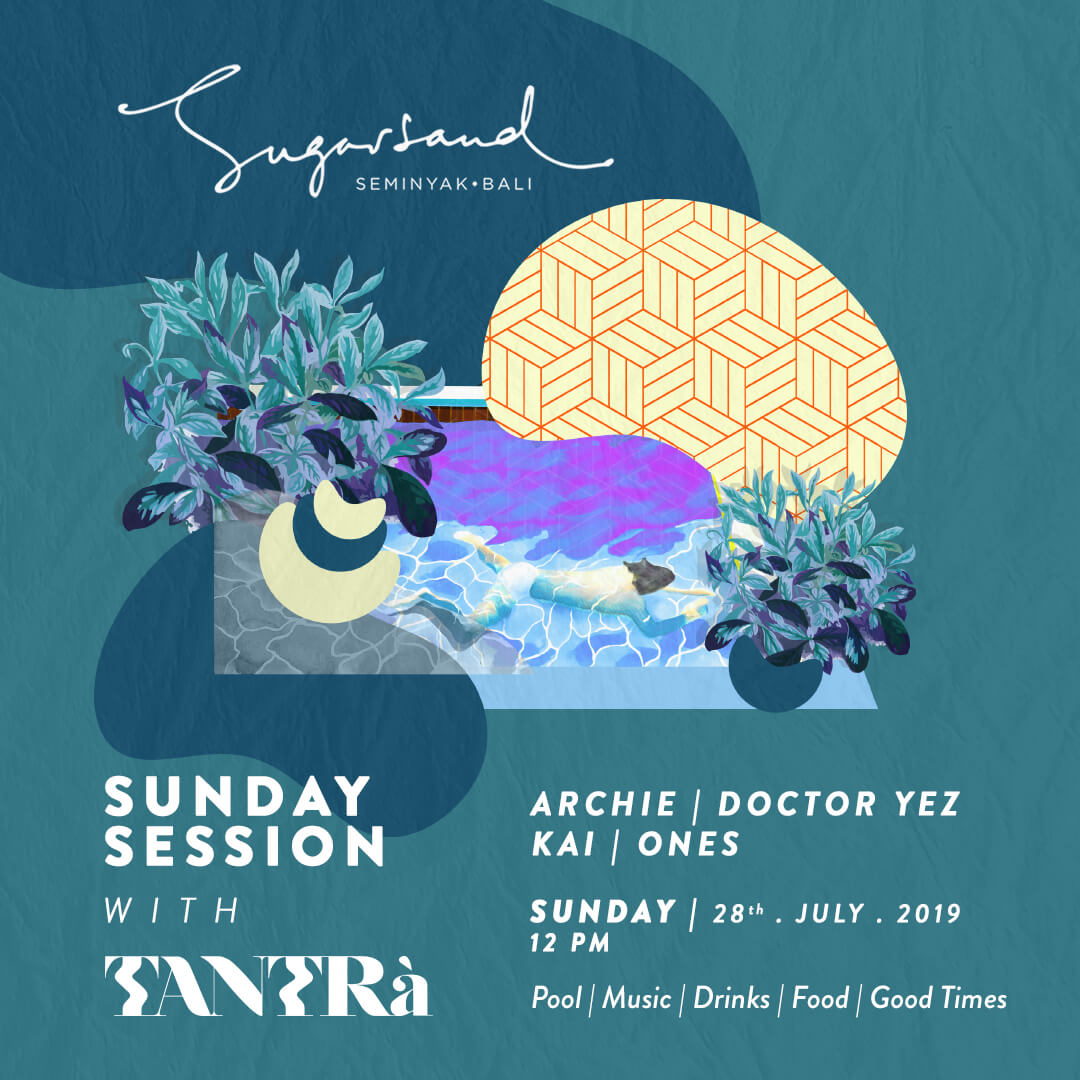 28 July 2019 | 12 PM - til drop


Pool | Music | Drinks | Food | Good Times

Dive head first by the pool, slurping the bottomless cocktails, and enjoy the mood sets beautifully with the sun before our eyes.
Don't miss out, one of a kind Sunday Session only at SugarSand!


{{ event.datetime | datetime('date') }}
{{ event.title | multilang('en', false) }}
From {{ event.time | datetime('time') }}
{{ event.body | multilang('en', true) }}